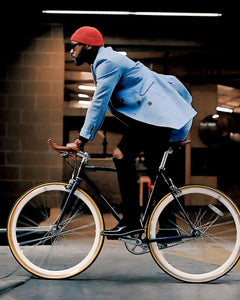 O V E R C O A T S .
Make a statement by draping in style. From business occasions to off the clock outings, an overcoat is a must have to take your work or casual style to a different level. Choose from classic earth tones and subtle patterns, or bold vibrant colors. it's all fair game.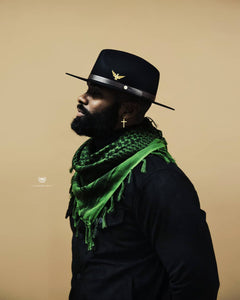 F E D O R A S .
An instant amplification to your weekend, evening, or event attire and a great opportunity to add to your collection. A stylish piece to set you apart from the crowd, with countless ways to rock them from a jacket & hoodie combo, or spicing up your suiting ensembles.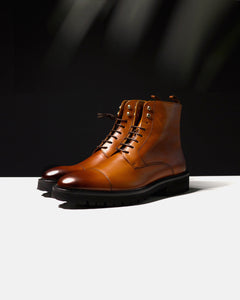 B O O T S .
A must have for every gentlemen who's on the quest for durability, versatility, sophistication. Whether it's casual sophistication or rugged style. Our boot collection will do wonders for your style, especially when paired with a short length jacket like an overshirt, biker, or varsity jacket.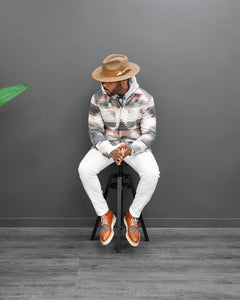 O V E R S H I R T S .
A sleek and understated layering piece, that looks like a shirt, but feels like a jacket. From a stylish solid color or a unique print that'll turn heads, the overshirt is one item you could wear almost anywhere, and with just about anything. This one instantly takes the guesswork out of style.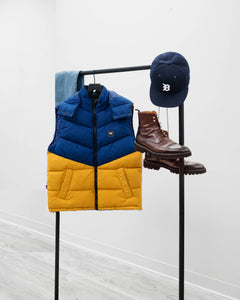 V E S T S .
The perfect item for the getup and go Gent. For the days you're constantly on the move, and unrestricted movement is a necessity. A puffer or quilted vest gets the job done, and is both appropriate for work, play, and everything else in between.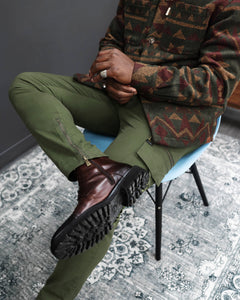 C A R G O S .
A fusion between sophisticated dress trousers and relaxed utility pants. Featuring 7 total pockets, with elegant side adjustment tabs and in a modern athletic cut, our Cargo collection is where elegance meets aggression. This one's an upgrade that's sure to significantly enhance your already stylish wardrobe..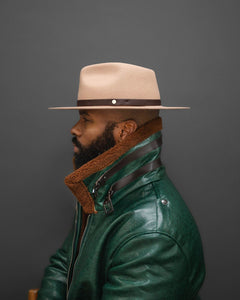 J A C K E T S .
An easy way to make a fierce statement. Go Rogue with our Signature Biker, or take flight with the eye grabbing Aviator Shearling Jacket. There's a few options in our collection that'll have you longing for your next outing.