"Southern Gents has perfected the art of refined menswear, with a collection of signature pieces that will keep you looking your best for years to come."
"Handmade in Spain, these boots come in either calfskin leather or suede styles and work well for everyday use"
" … if you peruse Southern Gents' site, you will find the pinnacle of men's accessories... The Fedora!"
"Southern Gents offers a beautifully curated collection that includes all you need to be the style maven you've dreamed of becoming."
"The menswear moguls down yonder Southern Gents have blessed us with this relatively inexpensive, incredibly luxe suede trucker jacket"
"Designed for the modern gentleman who values quality and style"
"Southern Gents represents a sort of lost masculinity that prides honor and respectability."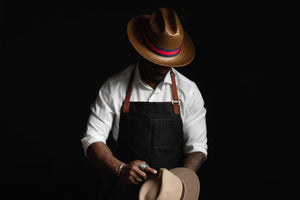 HOW TO CLEAN YOUR FEDORA.
If you own a Fedora, then you already know that it accumulates dust, lint, and dirt stains like no other, especially if made out of wool or fur. Often times, a fedora is the first thing most will notice about your outfit, and so you just can't afford to have it looking anything else but pristine...